The Caseificio di Predazzo e Moena, together with the Trentingrana Consortium and the "Consorzio di Tutela del Puzzone Dop", announced the victory of the first prize at the Italian Cheese Awards 2022 in the "soft cheese" category for the Puzzone di Moena Dop.
Puzzone is a cheese made only with raw mountain milk, salt and rennet, without additives or preservatives.
Its fundamental characteristic is the "washed rind," given by the weekly "sponging" process, made with warm water and salt during the maturation of the wheel.
The result is a robust, intense, slightly and pleasantly salty and/or spicy flavor, with a perceptible bitter aftertaste. The sponging affects the aroma, which is intense and penetrating (hence the name), and the color of the rind, which can vary from yellow ocher to light or reddish brown.
It is a completely natural cheese: the cows are fed only with grass and flowers from the pastures and summer pastures, hay, and strictly non-GMO feed.
The award is the most important national recognition dedicated to the best dairy products made with 100% Italian milk and rennet. In particular, the acknowledgment was assigned to a 300-day seasoned wheel produced by the Predazzo and Moena Dairy.
This dairy farm is one of the 17 cooperative dairies associated with the Trentingrana Consortium, which is the largest producer of this cheese as well as headquarters of the "Consorzio di Tutela della DOP".
The Consortium also includes the Val di Fassa dairy, the Val di Fiemme dairy, and the Primiero dairy.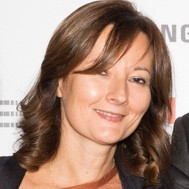 Francesca Cannella